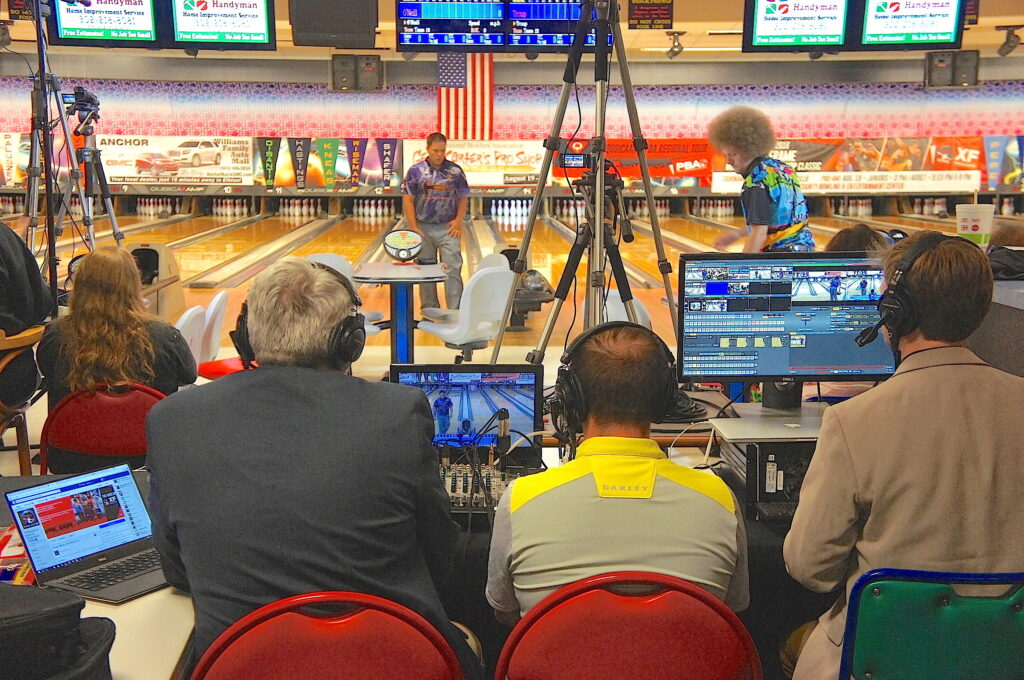 When you're working on improving your bowling game, you can get advice from quite a few different sources: friends and teammates; websites like this one; the staff at your local alley.
But sometimes it can be useful to get tips from some of the top performers in the world: bowlers who compete on the professional circuit.
This article will share some selected advice, including exercises and more from PBA and other bowling pros, in a couple of different formats. Once you've seen these you can of course branch out to other specific tips that would most benefit your own game.
Bowling Professionals' Tricks and Techniques
We'll start with some handpicked instructional videos from bowling professionals.
Video is a great format for instruction in that it breaks down and shows you the complete motions. You can also hit pause to more fully analyze a particular position, and of course you can re-watch to your heart's content.
Parker Bohm has dozens of PBA championships under his belt, and he shares two different tips in these videos. One is on the finishing position, while the other focuses on converting spares:
This next one is a short clip of Pete Weber giving a bowling tip of particular importance. He is asked what is the best tip he's ever received. Given his incredible pro bowling success, you'll want to see what it is!
Older generations of pro bowlers were dominated by men, but of course that is no longer the case today as women's professional bowling is increasing greatly in popularity. Here are some tips from some female pro bowlers.
Verity Crawley is a pro bowler originally from the UK who has an active social media presence. In this video she shares some practice drills that you can work in to get better, including a foul line drill, working on the swing and slide, a three step drill, and finally a drop shoulder drill. If you're wondering that types of exercises pro bowlers do to stay sharp and get better, this is a great one to watch.
This next video is a rare look into the workings of both a professional bowler and an elite coach. Bowler Daria Pajak who originally hails from Poland shares this whole virtual lesson with Mark Baker, the "most sought after coach in the sport."
What bowling concepts would you most like to improve with the benefit of some tips from the pros?
DVDs from Bowling Professionals
In addition to these videos, several bowlers have created instructional DVDs with even an more systematic approach to improving your game.
One is Parker Bohm who we met earlier in this article with the first two videos. He has a DVD called Beyond the Bowling Basics which is popular and well-reviewed. Learn more here.
Another good pro bowling DVD is from Walter Ray Williams and is appropriately titled Become a Better Bowler.
Hopefully after watching these and other videos you're getting excited about continuing your improvement and possibly even becoming a pro bowler yourself some day. We wish you the best of luck on your journey!
image source: Wikimedia Commons
The post Bowling Tips from the Pros appeared first on Beginner Bowling Tips.